Bouzouki Player and Teacher
Bouzouki Player and Teacher
MUSIC IS THE LANGUAGE THAT CAN EXPRESS ALL THE THINGS THAT WE CAN'T PUT INTO WORDS BUT FEEL SO DEEPLY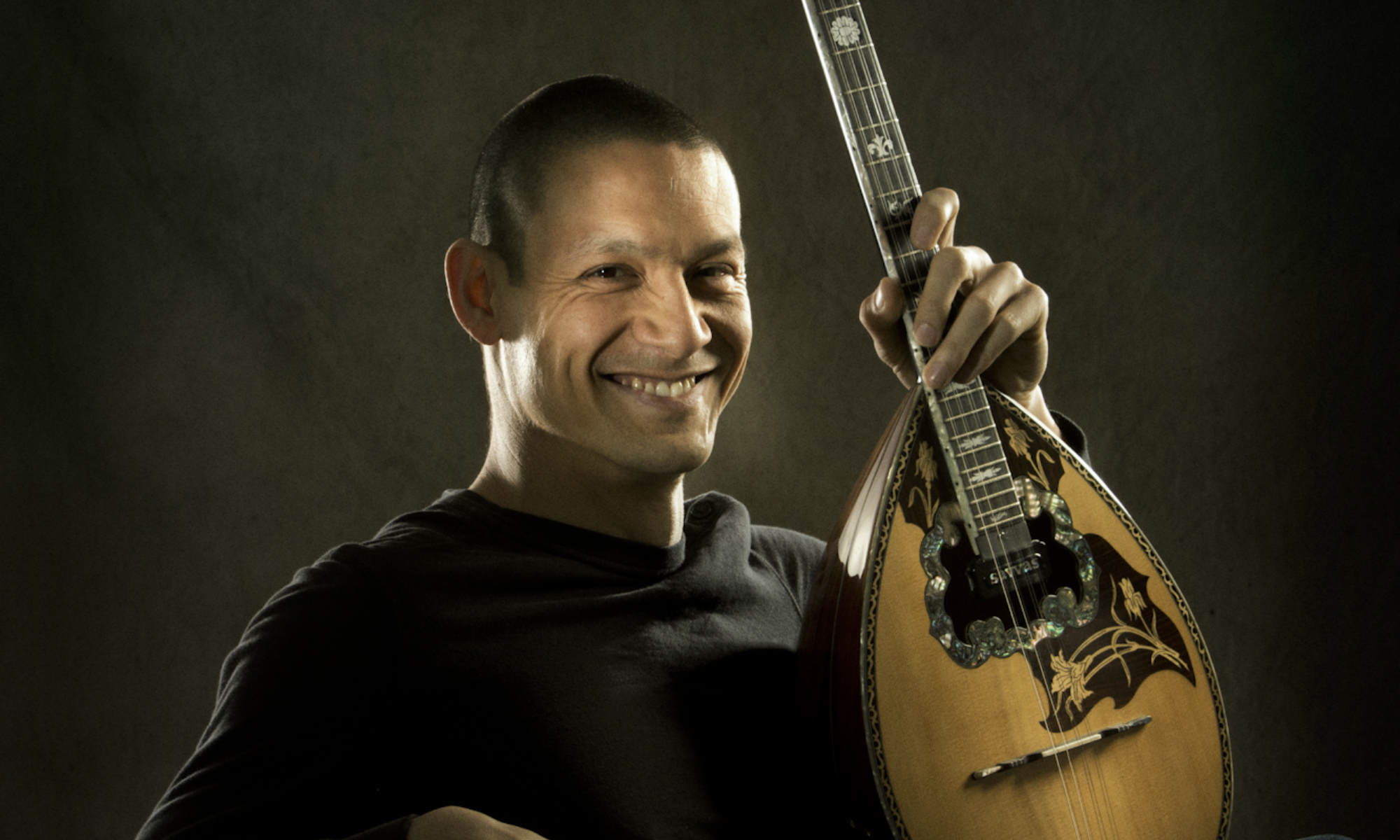 Bouzouki Player and Teacher
Bouzouki Player and Teacher
MUSIC IS THE LANGUAGE THAT CAN EXPRESS ALL THE FEELINGS THAT WE CAN'T PUT INTO WORDS BUT FEEL SO DEEPLY
I play bouzouki and teach people to play bouzouki.
I'm a multi-instrumentalist, composer, producer and educator. I started playing classical piano at 8 years old and then soon after took up the guitar when I was 11. I got my first bouzouki at 18. It was a gift from my uncle and aunt, who brought it back from their trip to Greece (like most peoples first bouzouki). After high school, I studied music at the University of Melbourne, School of Music entering on the piano and majoring in composition. After my formal studies I started a band called Ping that played original instrumental music and performed at most of the major Australian music festivals. Around the same time I began learning to play other instruments including oud, flutes and whistles, erhu (a Chinese fiddle) and percussion. I took traditional style bouzouki lessons with virtuoso George Spirou (Γιώργος Σπύρου) to further my knowledge of Greek music and skills on the instrument. I now specialise in playing and teaching the bouzouki and am currently studying Byzantine chant. As well as music I also love photography, which I was introduced to by one of my bouzouki students.
Bouzouki Lessons
The traditional approach
For many centuries, music was taught in a purely aural tradition with daily visits to the teacher. In our present digital age it is easy to forget that prior to the relatively recent invention invention of audio recording, if one wanted to hear music then the only way was to either play it yourself or find someone who could play it. All music was live. The only way to learn to play music was directly from a musician. Even instruments were often made by the very musicians that played them. Every town or village would only have had a small group of professional musicians and would have had all of the gigs. All musicians played the same repertoire, which was the standard repertoire of their region or cultural group. As such, musicians developed a profound relationship with each song they played, learning variations passed down through the generations and adding their own as they came up with them. Both professional and amateur musicians played the same repertoire, however, the professional added more ornaments and variations. Not having a notation system, all music and exercises were memorised. The music was internalised through constant repetition. The close relationship with the teacher meant that the students picked up every nuance of phasing and style. As the student advanced, the teacher would invite the student to a gig to play chords or some simple backing parts. Eventually, the student would be encouraged to play a song on their own without the teacher…and (if the teacher timed it well) the student would be able to play the whole repertoire by the time the teacher retired. This approach is slow, but incredibly thorough and focuses on traditional songs. The virtuosity of the traditional musician is often transparent as it is presented in the form of common songs and the playing is rich with idiosyncratic character.
The Western classical approach
The Western classical system is an rigorous academic approach to study of music with a systematic and thorough presentation of material. There is a detailed exposition and development of playing technique with specific exercises developed to address the technical challenges of playing each instrument. Scales, chords, arpeggios and études based on these are emphasised as a way to instrumental command. Repertoire is carefully graded to present pieces in increasing difficulty. Another feature of classical music is specialised repertoire including concert pieces such as concerti which require incredible amounts of preparation. The classical approach like the traditional method is quite slow but very thorough. Classical musicians have a profound understanding of music theory and harmony as well as exceptional mastery of their instruments.
Modern methods
In modern times there is an emphasis on efficiency and effectiveness. People are concerned with maximum results in minimum time and with minimum effort. There is also an increasing number of "self taught" musicians. In my experience, the quickest, shortest method to advance in music is disciplined persistent practice. There are no shortcuts in music. Although technical proficiency can be attained in a relatively short time, musicianship takes time to develop. There are a few great advances in music pedagogy. One is the use of audio and video materials, which can allow a student to have the benefit of having the teacher's instruction at hand in between lessons and also to be able to repeatedly listen to the playing of the masters. Another great advance is the adoption of online learning which can allow for students to learn when they are unable to get to a lesson and also to allow groups of musicians (students, teachers and professionals) who may be in different parts of the world to easily communicate. The modern approaches can be quicker than the traditional or classical methods, but often allow bad habits in playing technique and can leave large gaps in musicianship and knowledge.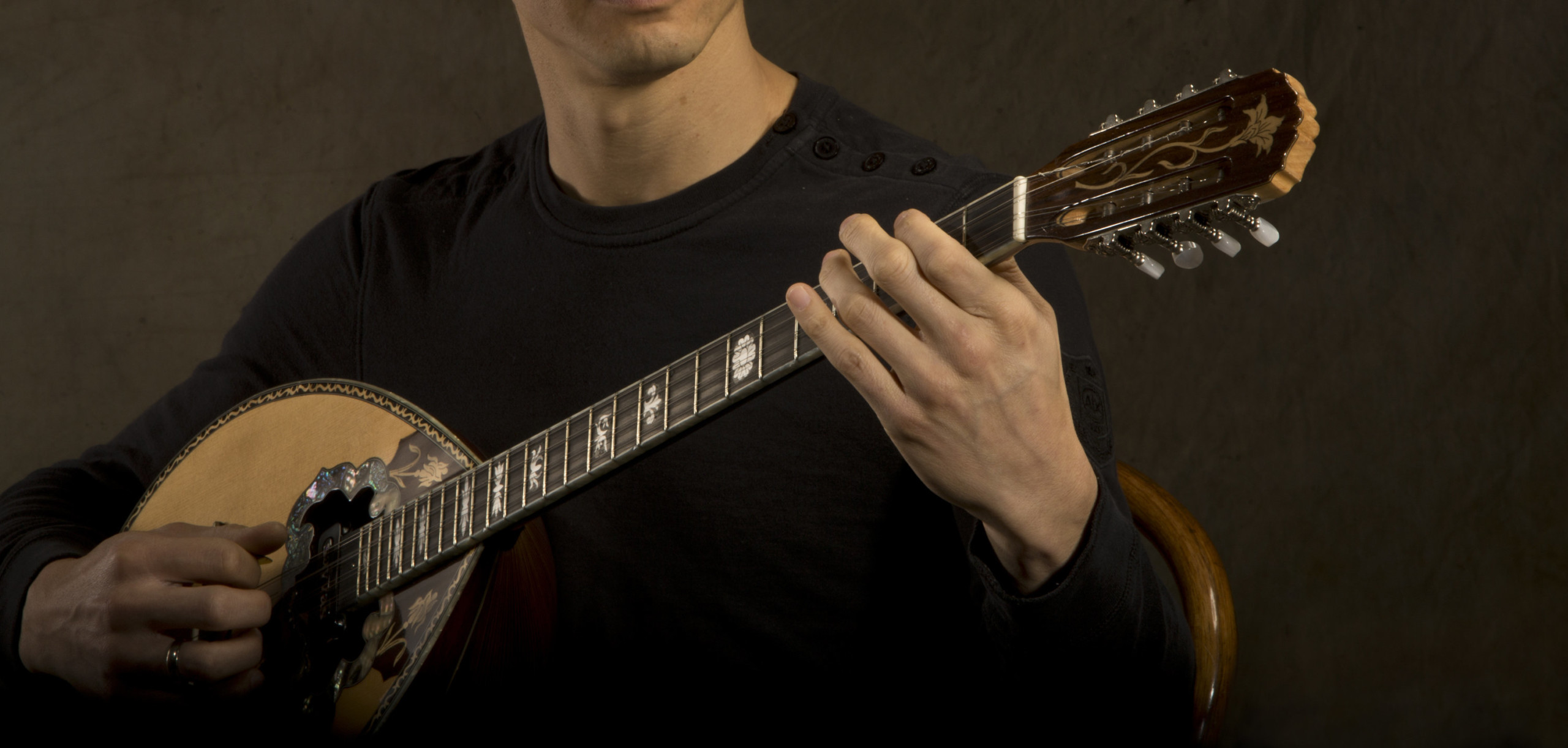 My Personal Approach to Teaching the Bouzouki
We can achieve anything that we put our mind to
My approach to teaching the bouzouki reconciles the traditional, classical and modern teaching methods to reap the benefits of each of the three. I always begin with an interview to asses student needs and determine goals.
Each student is different with unique goals and their own strengths and weaknesses. I structure the bouzouki lessons based on my evaluation of the student and determine the most efficient and effective method to reach their goals. Some people are visual and need to see what they are learning, others need to hear it, some need to try it themselves and feel it in their hands others need an explanation. I am constantly developing and refining my approach to teaching am always learning as I encounter new students and guide them through their journey with the bouzouki. Lessons focus on developing correct playing technique to support free expression in the traditional Greek style of bouzouki. Lessons include studies of scales/modes (dromoi), rhythms, chords, arpeggio studies, reading music, taximia (improvised solos) and is applied through traditional and modern repertoire. I use various resources including audio, video, music notation, my own notes, YouTube, Dropbox and email in order to provide my students with all the facilities they need to get the most out of their bouzouki lessons.
I use instrumental instruction as a vehicle to invite and encourage people to discover who they are. I focus on developing the correct technique to support free creative expression. I always aim to empower, encourage, liberate, inspire and motivate others toward positive action, drawing out the capacity in others to achieve their goals and reach their highest potential.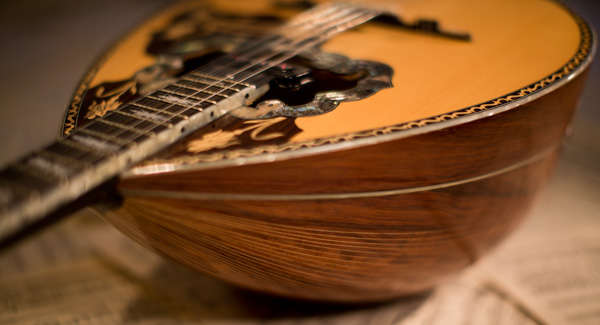 "I've been taking bouzouki lessons for just over a year now. Michael has been my first and only bouzouki teacher and I am amazed on how much I have learnt. There are many different methods on how to learn and Michael uses one or even a mixture of them that accommodates me best. A great thing about Michael is the passion you see when he plays and teaches. And through this passion I always seem to reach my full potential with each lesson I go to. Not only does Michael go in depth with his teaching but always has a great story of where certain techniques and songs being taught originates from and why it needs to be learnt a specific way.

It makes me proud to play bouzouki in front of my family, especially my grandfather who played throughout his life and inspired me to learn for him as well as for myself.
Each lesson is very productive but also involves a good laugh along the way.
Michael is truly an amazing teacher who is dedicated in sharing his experience with his students. He has taught me that through practice, dedication and patience, you can not only hear, but also feel the music that comes out of this beautiful instrument."
"Michael has been teaching my son, Constantine, bouzouki for 18 months. He uses the classic bouzouki technique to teach this challenging instrument combining both the theoretical and practical aspects in a fun and engaging way. Michael's extensive knowledge and deep passion for the bouzouki clearly resonates with Constantine and I have observed some life changing transformations. The experience has significantly improved Constantine's self confidence when it comes to expressing himself as he never shies away from playing in front of guests when we are entertaining at home. The experience has also taught Constantine the value of discipline and persistence when striving to reach a goal. He sets a constant time every day and applies it to all aspects of bouzouki playing whether it be playing a scale, arpeggio or learning a brand new song.

I believe Michael has played a significant role in extracting these great qualities in
Constantine. He is a fantastic role model for Constantine and constantly encourages and challenges him at the same time. Every lesson usually ends with both student and teacher playing a song in perfect unison and as an Australian of Greek extraction, this takes me back to the beautiful picturesque Greek islands."
"I've known Michael now for almost twenty years and we he have performed together numerous times, written music together and exchanged information regarding teaching and referred students to each other. I have found him to immensely creative, intelligent and gathering from his students, a good teacher. Furthermore Michael has good interpersonal skills, is disciplined, punctual and takes care in everything he does. He loves to divulge information, which in my mind makes him a natural teacher."
"

Michael has been teaching my son Ioan for approximately one year and it is proving to be one of the most significant and rewarding learning experiences in his life. Michael has tremendous skill in encouraging and challenging his students, in developing their skills at a pace that suits them and he is also able to engage with them in an intellectually stimulating way.  He is clearly deeply knowledgeable and committed to his craft as a practitioner and as a teacher.

I could not recommend him highly enough."
Tips | Technique | Repertoire | News
I am currently accepting new students
If you want to book your first lesson, have any questions or just want to say hi feel free to get in touch and I'll be happy to help you out.